What game Dragon Warrior can get? Warrior Weapons is recommended. Warrior is one of Dragon Valley's mobile games. Relying on a variety of skills and strokes, it can cause a direct confrontation with the enemy, which can cause great harm. Transferred to Jianhuang or God of War, has a strong attack and defensive. Xiao Bian brings you weapons of the warriors in the game today and hopes to help everyone.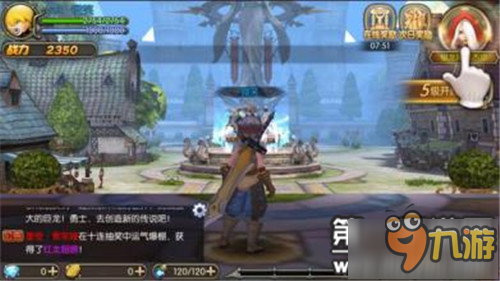 Long Sword: The quickest attack speed can form a stable and consistent move. It is the first choice for technical masters who seek combinational skills. It is the weapon of choice for the Juggernaut Warrior.
Axe: The highest lethal damage that can explode more critical strike damage and has more explosive power. It is the weapon of choice for Ares warriors.
Hammer: The highest single attack damage, but it is also the slowest weapon to attack. After a continuous attack, it can automatically release the charge attack. It is the weapon of choice for Ares warriors.
Welcome players to pay attention to the Dragon Valley Tournament website. You only need to input "Long Valley Tour 9 Tour" in Baidu to download directly. Android installation package, at the same time Dragon Valley Mobile Games Raiders area provides the latest Raiders and clearance Raiders. More fun mobile online games download in nine tours.
If the reprint involves copyright issues, please contact the author and our company, our company will delete or at the first time.