Gold coins are equivalent to our renminbi in the game. Players want to buy various props in the Dragon Valley mobile game, then there is still a sufficient quantity to be available! However, due to the fact that novice players need to use a large number of times in the early stages, many players are playing Xiao Bian how to brush more, then in the next nine tour Xiaobian came to detail with everyone. Say the Dragon Valley Tournament quickly brush gold coins Raiders, interested friends to see together!
Dragon Valley Tournament Quick Brush Gold Coin:
Coin Effect
The gold coin is an important currency in the game. First, intensifying equipment, making equipment, and extracting dragon eggs all require the use of a large number of gold coins!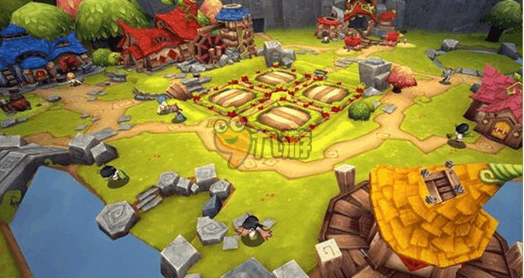 How to Obtain Gold Coins
Gold Coins There are still many ways to obtain, and we need everyone to collect it patiently. The main methods of obtaining are as follows:
1, Copy Level: At the copy level, a certain number of stars can be used to obtain the treasure box reward, and a treasure box can be used to obtain gold coins.
2. Battle Rewards: Reach a certain amount of combat power to obtain corresponding rewards and have access to gold coins;
3, Clown Poker: Clowns to the Guild Everyday Playing in poker, you have access to a large number of gold coins;
4, System Rewards: Including arena rankings, World Boss Rank Rewards, Guild Dragon Rewards, and Slaughter Dragon Individual Rewards. Qualifying awards have the opportunity to obtain gold coins;
5, Dragon Currency Conversion: Redeem directly from the dragon currency, the conversion rate is 50 = 25000 gold coins;
6. Dark Temple: Climbing tower task can get a lot of gold coins and strengthen materials. Challenge 2 times a day free of charge. Don't miss it;
Gold coins are not scarce compared to Dragon coins, so they are good enough for most players. We don't recommend that you do fearless waste, such as pumping dragon coins. It is mainly used to enhance and elevate equipment. Under normal circumstances, it is fully adequate.
The above is a quick tour of the Dragon Valley Tournament, which was brought to you by Jiuyou Xiao Bian. Have you seen the younger friends clearly after reading? Did you all know how to get it?