Dear Farmer, Thank you for playing FarmVille. We'd be happy to have you continue with us playing FarmVille 2 Country Escape! We're giving $50 worth of goodies to new players!You can start playing by downloading the game from Windows Store  (Windows 10 and above). Connect to Facebook at level 5 in the game. Please refer to the screenshots below for details on how to download the game and claim the goodies in Farmville 2 Country Escape.1. Click "Get" on the Windows Store page.
2. Grant permission (pop up at tog of the page) to begin download.
3. Wait for download to complete
4. Click install post competion of download
5. Click play after the installation is over.
6. Accept the Terms of Service to begin playing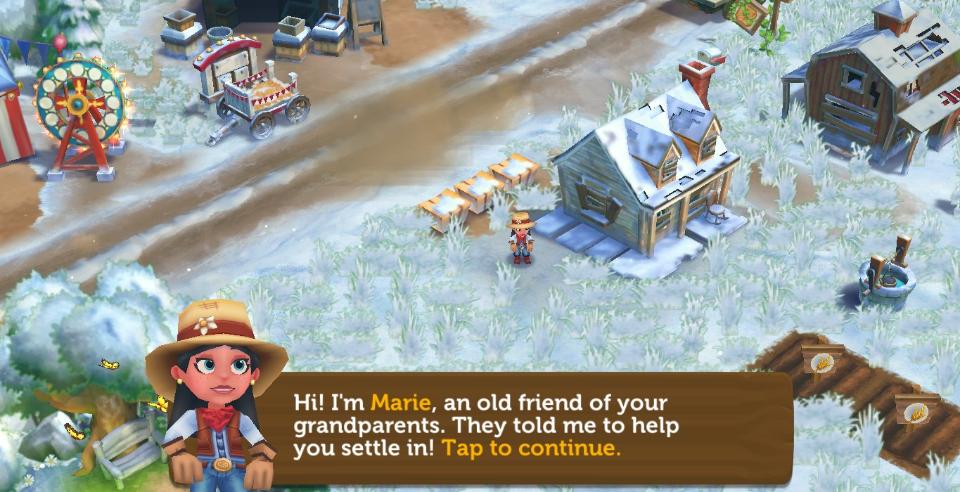 7. Reach Level 4 (should be quick)
8. Click on the gear icon on the top right corner to access Settings.
9. Click to connect to Facebook.
10. Use the same Facebook account as the one used in Farmville. You will receive 25 keys.
11. You will get a message with the goodies in a day.
You will receive your rewards within 24 hours of connecting your Facebook ID to the game. Should you face any difficulties, please reach out to our Customer support team for a speedy resolution.
Steps to contact support:
1. Click on Contact Support.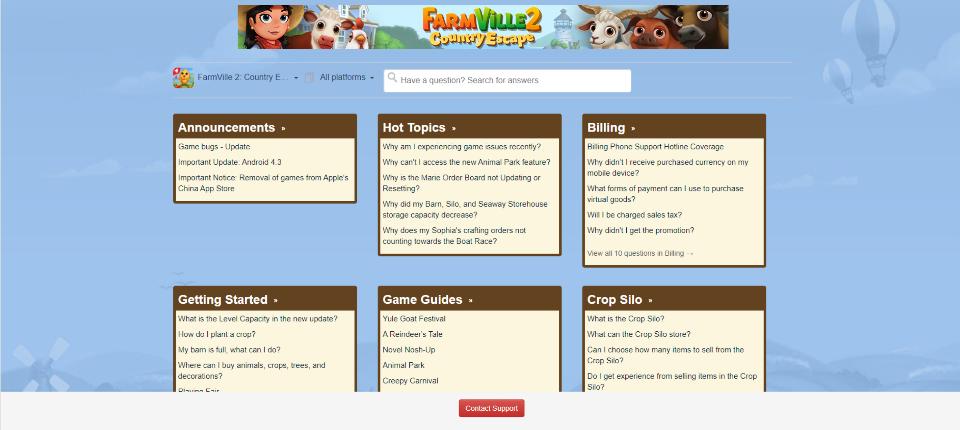 2. Choose Gameplay and enter the issue description and email address.
Note: When contacing support please mention your Country Escape game Player ID (PID). You can find the PID/ ZID using the steps mentioned in the article: Link here
_-_-_-_-_-_-_-_-_-_-_-_-_-_-_-_-_-_-
FarmVille Game GUIDE