Update 04.02To take advantage of our latest events please make sure to update to the latest build, 2.18.0 as soon as you can.ELITE TUNERS CHAPTER 3Make Your Mark and let your love of cars meet the limits of your imagination with customization like never before. Lau's ego has taken a hit from your last race in chapter 2, she is bringing in The TEMPE5T to beat you once and for all. You will need to choose between Tina and Annabella's advice and let The TEMPE5T know that Tashimi X means business!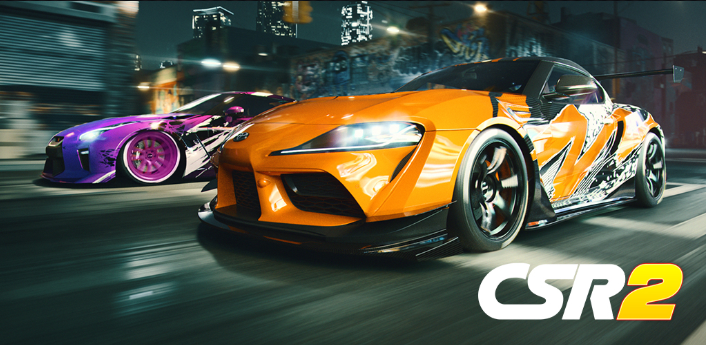 New Elite Tuner Cars:
SUBARU WRX STI
Mitsubishi Lancer Evolution Final Edition
SUPERCAR SCIENCE:With the popularity of the Supercar Science events, we are bringing them back so you can get your hands on some of the world's best boutique supercars like the McLaren Speedtail and the Pagani Imola.

New Cars:
Alfa Romeo Giulia GTAm
McLaren Elva
McLaren 765LT
Pagani Imola
DESIGN A WRAP COMPETITION:We received some absolutely brilliant designs for the Wrap competition and we can't wait to reveal the next steps to you. Selection is currently in the hands of the brilliant Liberty Walk team and we will be revealing the winning choice on the 30th of January, so stay tuned to our social pages and right here on our CSR2 website!WEBSITE TIPS:On our new website, you may have noticed we have a community page! A part of this page features community tips and tricks, both in a written and video format. You can submit tips to help out your fellow racers and share your expert knowledge with the community. Keep checking back to see what new tips have been shared and if any of them are yours!SHOWDOWN:We recently launched a player survey focused on our ShowDown feature. The responses we had will help guide our future improvements to the event. We also saw all your feedback around the cheating issue within ShowDown and we want to assure you that we hear you and are working on improving this. Thank you for taking the time to respond and help us improve the game. Look out for more of these surveys in the future.SHOWDOWN LEAGUES BETA:Launching with the 2.18 player update is the latest feature "ShowDown Leagues" Beta. To begin with, the feature will only be available to a random selection of players as we work to make it the best it can be. For more information, stay tuned to future blog posts to find out more.2.18 CAR LIST: Crew ChampionshipAlfa Romeo Giulia GTAmTVR SagarisPrestige CupVARIS BMW M4 GTSPorsche 911 GT3 RSDuality CupGinetta AkulaFerrari 812 SuperfastElite TunersSUBARU WRX STIMitsubishi Lancer Evolution Final EditionSupercar Science: McLaren McLaren 765LTMcLaren Senna "Launch Edition"McLaren ElvaMcLaren SpeedtailSupercar Science: Pagani Pagani ImolaWith many more new cars to come in the next player update…
_-_-_-_-_-_-_-_-_-_-_-_-_-_-_-_-_-_-
CSR Racing 2 Game GUIDE